New to the UX3 Beta: What's New (UX3 beta)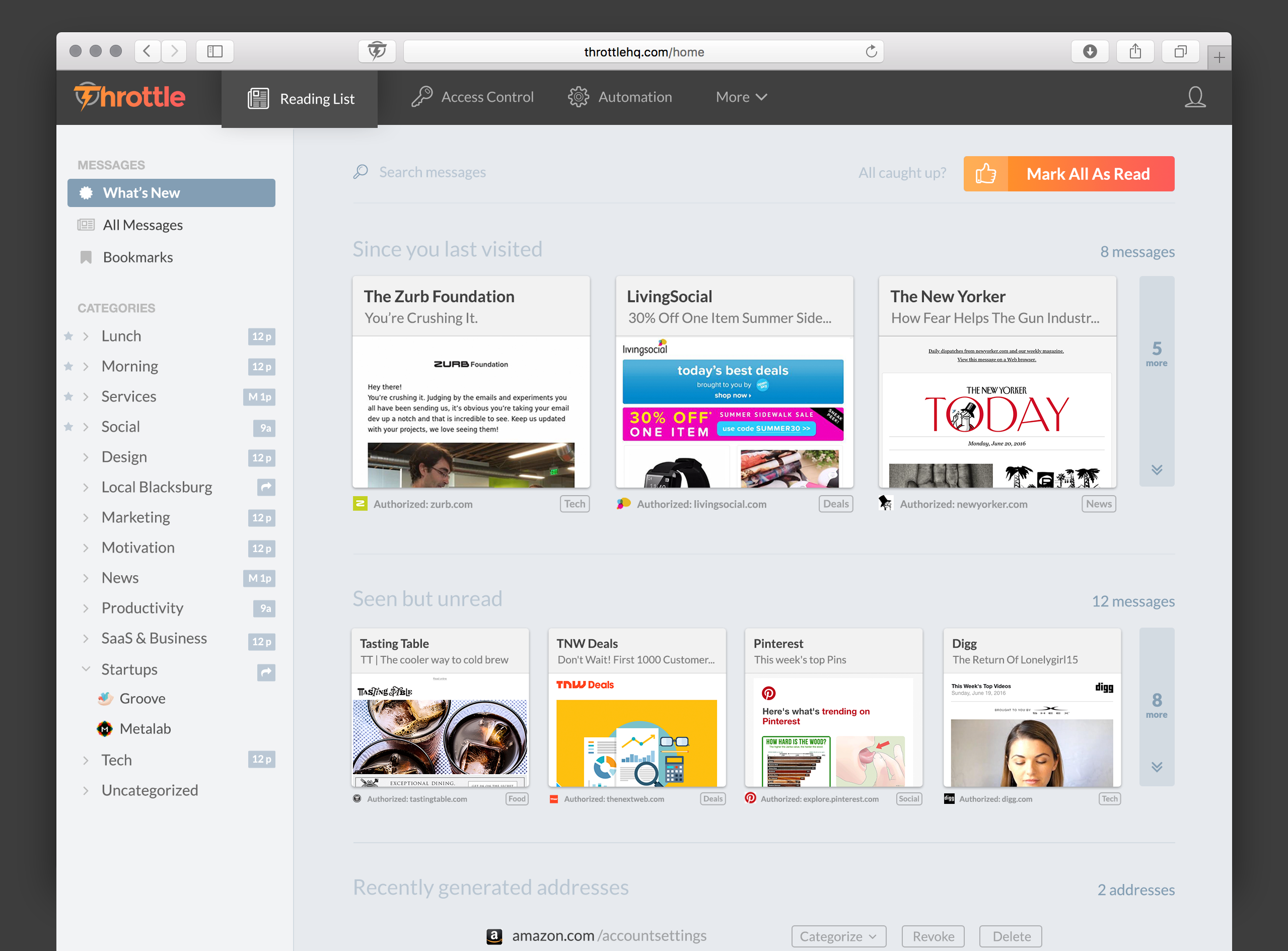 What's New has been added to the UX3 Beta!
Easily keep track of the new emails you've received and new authorizations since the last time you opened Throttle. Read and categorize emails as you normally would directly from What's New. Any emails that you don't read get put in a 'Seen but unread' section for you to revisit later.
All caught up? Simply press the 'Mark All As Read' email and ALL of your emails will be marked as read.
Another newly added feature is the ability to categorize and manage a recently generated address before it receives any mail.